Attorney Puglisi in the News
Attorney Puglisi Running for DCBA Treasurer
Attorney Sabrina Puglisi is running for treasurer of the Dade County Bar Association. See a list of endorsements for Attorney Puglisi. UPDATE MAY 2018: Attorney Sabrina Puglisi was elected Treasurer of the Dade County Bar Association (DCBA).
Court Ruling to Affect Thousands Sentenced to Enhanced Penalties
On Friday, July 22, 2016, Sabrina Puglisi's client David Hom was released from prison after serving over four years imprisonment. He was originally sentenced to 220 months. As a result of the Supreme Court's ruling in Johnson v. United States, the burglaries that were used as priors to enhance Mr. Hom's sentence no longer qualify as "crimes of violence". His sentence was reduced down to 37 months imprisonment. The Johnson case has the ability to affect thousands of people sentenced to enhanced penalties.
Check out this article in the Daily Business Review "US Supreme Court Takes on Shotgun Sentencing Appeal".
Attorney Puglisi Defends South Florida Trainer Charged in Cuban Baseball Smuggling Ring
April 26, 2016
Miami Herald
A Miami baseball trainer has been charged with a previously indicted agent in what prosecutors claim was a get-rich scheme to smuggle top Cuban talent from Cuba through Mexico to the United States by lying to the federal government about the players' residency and immigration status.
"Julio Estrada has never encouraged anyone to enter the United States illegally," his defense attorney, Sabrina Puglisi, said on Tuesday. "He has always taken care of his players, training them so they could achieve their dream of playing Major League Baseball in the United States."
Major Changes in the Federal Fraud Guidelines Create Greater Opportunities for Defendants at Sentencing
On November 1, 2015, the United States Sentencing Commission approved a change in the fraud guidelines pursuant to section 2B1.1. These changes have increased the opportunities for defendants to get lesser sentences. Specifically, the loss amounts have been reduced as well as the definition of "intended loss" revised; the definition of "sophisticated means" has been amended to apply to a defendant's individual conduct rather than the overall scheme, and the calculation for victims has been amended to incorporate "substantial financial hardship" as a sentencing enhancement factor.
Call attorney Sabrina Puglisi to discuss this development.
Significant Sentence Variance Awarded in High Profile Drug Theft
February 12, 2015
FBI New Haven Division – Press Release
Attorney Sabrina Puglisi earned her client a sentence of 12 months imprisonment, a variance down from the guideline range of 57-71 months imprisonment for one of the largest cargo thefts in the history of the United States.
A Miami criminal defense lawyer, Sabrina Puglisi continually gets top results for her clients.
Cubans Convicted in the U.S. Face New Fears of Deportation
January 18, 2015
New York Times
As President Obama re-establishes diplomatic ties with Cuba after more than five decades, one priority for the administration is persuading Cuba to take back Cuban citizens who have been ordered deported.
Sabrina Puglisi, a Miami criminal defense lawyer, cautioned noncitizen clients that pleading guilty (in criminal cases) could get them deported. "Cubans never think anything of it," she said. Now, "I think people will be more concerned about it, definitely."
Attorney Puglisi Wins Sentence Reduction in High Profile Case
December 18, 2014
Sun-Sentinel
Debra Villegas, 47, was granted a reduction to her 10-year prison sentence by U.S. District Judge William Zloch. He changed the sentence to 48 months. With time off for good behavior, most inmates serve about 85 percent of their sentences, said Villegas' lawyer, Sabrina Puglisi.
Federal Drug Trafficking Offenders Could Be Eligible for Reduced Sentences
On July 14, 2014, the United States Sentencing Commission voted unanimously to apply a reduction in the sentencing guideline levels applicable to most federal drug trafficking offenders retroactively, meaning that many offenders currently in prison could be eligible for reduced sentences beginning November 2015. This reduction will affect approximately 46,000 individuals currently serving a drug sentence and will give an average reduction of about 25 months, give or take the original sentence. If Congress approves the amendment, beginning on November 1, 2014, Courts will start hearing motions to reduce sentence.
UPDATE: As of November 1, 2014, the United States Sentencing Commission and Congress approved a two-level sentence reduction in drug cases. This reductions will affect approximately 46,000 individuals currently serving a drug sentence and will give an average reduction of about 25 months from the original sentence.
Call attorney Sabrina Puglisi to see if you or your loved one qualifies for this reduction. Sabrina is dedicated to helping families reunite as quickly as possible.
Contact Attorney Puglisi with your legal need or issue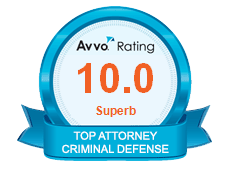 About the Avvo Rating : There is no bias; the rating is calculated using a mathematical model, and all lawyers are evaluated on the same set of standards. The Avvo Rating cannot be bought. It was developed by legal professionals and people looking for legal services.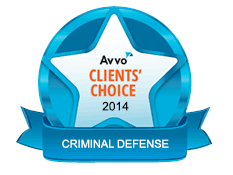 The Clients' Choice Awards are based on an average of the client reviews on the attorney's profile. The rating model was developed with input from hundreds of attorneys, thousands of consumers, and many other legal professionals who deeply understand the work attorneys do.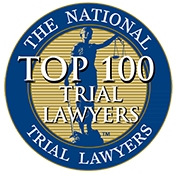 Membership in The National Trial Lawyers: Top 100 is extended only to the select few of the most qualified attorneys from each state or region who demonstrate superior qualifications of leadership, reputation, influence, stature and public profile measured by objective and uniformly applied standards in compliance with state bar and national Rule 4-7.
Get Started Today On a Defense Strategy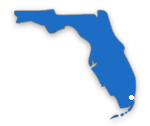 Serving Greater Miami and Florida, and Federal Courts Throughout the US
About Puglisi Caramés Law
From offices in Miami, Attorneys Sabrina Puglisi and Dianne Caramés represent clients in federal courts throughout the United States, and in Florida state courts including Dade County, Broward County, and Monroe County. The law firm's focus is on federal and state criminal defense. Attorneys Puglisi and Caramés routinely represent clients in legal matters in county courthouses in Miami, Fort Lauderdale, and Key West, Florida.
Puglisi Caramés Law
Miami Criminal Defense Lawyers
1900 N Bayshore Dr Suite 1A
Miami FL 33132-3002
(305) 403-8063
(305)-379-6668 (fax)