Miami DUI Drunk Driving Attorney
Under Florida law, DUI is proved by impairment of normal faculties or unlawful blood alcohol or breath alcohol level of .08 or above. There are various penalties associated with a DUI offense including the possibility of a jail sentence. After arrest, a person may drive on the temporary permit that was given to them by the arresting officer for 10 days. It is imperative that, if charged with a DUI, you seek immediate legal advice to better understand the consequences associated with a DUI charge.
If you are charged with a criminal driving offense such as no valid driver's license (NVDL) or driving while license suspended (DWLS), you should seek the representation of an attorney who is knowledgeable of the traffic laws. These are criminal offenses and can affect your driving record as well as your criminal record.
Sabrina Puglisi is a board certified criminal trial attorney with experience in handling traffic matters. To contact Miami Attorney Puglisi, call (305) 403-8063.
Contact Attorney Puglisi with your legal need or issue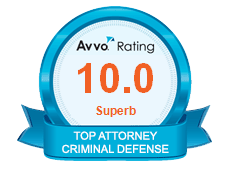 About the Avvo Rating : There is no bias; the rating is calculated using a mathematical model, and all lawyers are evaluated on the same set of standards. The Avvo Rating cannot be bought. It was developed by legal professionals and people looking for legal services.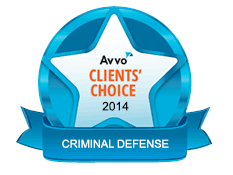 The Clients' Choice Awards are based on an average of the client reviews on the attorney's profile. The rating model was developed with input from hundreds of attorneys, thousands of consumers, and many other legal professionals who deeply understand the work attorneys do.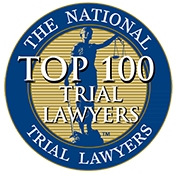 Membership in The National Trial Lawyers: Top 100 is extended only to the select few of the most qualified attorneys from each state or region who demonstrate superior qualifications of leadership, reputation, influence, stature and public profile measured by objective and uniformly applied standards in compliance with state bar and national Rule 4-7.
Get Started Today On a Defense Strategy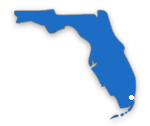 Serving Greater Miami and Florida, and Federal Courts Throughout the US
About Puglisi Caramés Law
From offices in Miami, Attorneys Sabrina Puglisi and Dianne Caramés represent clients in federal courts throughout the United States, and in Florida state courts including Dade County, Broward County, and Monroe County. The law firm's focus is on federal and state criminal defense. Attorneys Puglisi and Caramés routinely represent clients in legal matters in county courthouses in Miami, Fort Lauderdale, and Key West, Florida.
Puglisi Caramés Law
Miami Criminal Defense Lawyers
1900 N Bayshore Dr Suite 1A
Miami FL 33132-3002
(305) 403-8063
(305)-379-6668 (fax)