Disclaimer and Legal Notice
Communication
The information obtained here is not, nor is it intended to be, legal advice. You should consult an attorney for advice regarding your specific individual situation. We invite you to contact us and welcome your calls, letters and electronic mail. Contacting us does not create an attorney-client relationship. Please do not send any confidential information to us until an attorney-client relationship has been established.
Representations
Any testimonials or endorsements contained here do not constitute a guarantee, warranty or prediction regarding the outcome of your legal matter. The results in the cases portrayed on this website are provided for illustrative purposes only and are not a guarantee, promise or representation of similar results in pending or future litigation. The results in each case were dependent on the facts of each individual case, and the results in any case will vary if based on different facts and/or law.
Resources and Linked Websites
The links provided on this website are provided for general informational purposes only and such links are not comprehensive to the individual needs of any user. The links are to websites operated by parties not affiliated with Attorney Sabrina Puglisi. The links on this website are not intended to be referrals or endorsements of the linked entities. You should consult an attorney for advice regarding your individual situation before acting or relying on any information that you obtain from this website or any of the linked websites.
Copyright © Attorney Sabrina Puglisi
The contents of this site are protected by copyright. All rights reserved. You may reproduce materials available at this site in reasonable number for your own personal use and for non-commercial distribution. All copies must acknowledge the source and include this copyright statement, and no changes to the content may be made. These permissions do not extend to any third party material included on this site.
Comments on this Web Site
Comments on this site are welcome. Please contact us by e-mail at our CONTACT US page.
Contact Attorney Puglisi with your legal need or issue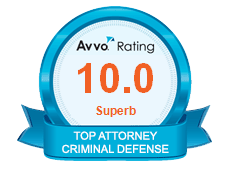 About the Avvo Rating : There is no bias; the rating is calculated using a mathematical model, and all lawyers are evaluated on the same set of standards. The Avvo Rating cannot be bought. It was developed by legal professionals and people looking for legal services.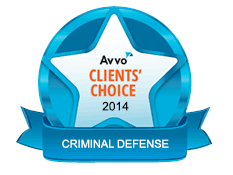 The Clients' Choice Awards are based on an average of the client reviews on the attorney's profile. The rating model was developed with input from hundreds of attorneys, thousands of consumers, and many other legal professionals who deeply understand the work attorneys do.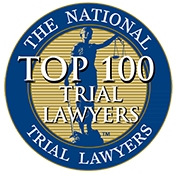 Membership in The National Trial Lawyers: Top 100 is extended only to the select few of the most qualified attorneys from each state or region who demonstrate superior qualifications of leadership, reputation, influence, stature and public profile measured by objective and uniformly applied standards in compliance with state bar and national Rule 4-7.
Get Started Today On a Defense Strategy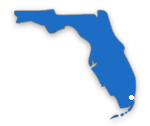 Serving Greater Miami and Florida, and Federal Courts Throughout the US
About Puglisi Caramés Law
From offices in Miami, Attorneys Sabrina Puglisi and Dianne Caramés represent clients in federal courts throughout the United States, and in Florida state courts including Dade County, Broward County, and Monroe County. The law firm's focus is on federal and state criminal defense. Attorneys Puglisi and Caramés routinely represent clients in legal matters in county courthouses in Miami, Fort Lauderdale, and Key West, Florida.
Puglisi Caramés Law
Miami Criminal Defense Lawyers
1900 N Bayshore Dr Suite 1A
Miami FL 33132-3002
(305) 403-8063
(305)-379-6668 (fax)