Sabrina Puglisi for DCBA Treasurer
UPDATE MAY 2018: Attorney Sabrina Puglisi was elected Treasurer of the Dade County Bar Association (DCBA).
2018-2019 Endorsements
Download a PDF listing the endorsements
DCBA Past Presidents
Neal Sonnett
Dennis Kainen (BOG)
Robert Fiore
Garrett Biondo
Judith Korchin
William Aaron
John Murray
Herman Russomanno
David Rothman
John "Jack" Hickey (BOG)
Steve Davis (BOG)
Jason Murray
DCBA YLS Past Presidents
Tiffany Lee
Joshua Hertz
Geri Satin
Damian Thomas
Suzette Russomanno
Stuart Weisman
Gisela Munoz
Ethan Wall
Other Bar Leadership
Debra Baker Egozi, Board of Governors, Past President Miami-Dade FAWL
Benjamin Brodsky, Past President Federal Bar Association, South Florida
Adriana Collado, Senior Counsel, Greenspoon Marder
Scott Dimond, Chair, Southern Dist. of Florida Local Rules Committee
Dori Foster-Morales, Board of Governors
Jude Faccidomo, Past President FACDL, Miami
David Kubiliun, Chairman of Criminal Division, Greenspoon Marder
Markenzy Lapointe, Partner, Pillsbury Winthrop Shaw Pittman
Miranda Lundeen Soto, Partner, Shook Hardy & Bacon
David O. Markus, Past President FACDL, Miami
Rebecca Ocariz, Past President Miami-Dade FAWL
Katie Phang, President Miami-Dade FAWL
Howard Srebnick, Partner, Black Srebnick Kornspan & Stumpf
Yolanda Strader, Past President Wilkie D. Ferguson Bar Association
Brian Tannebaum, Past President FACDL
Brett Trembly, Past President South Miami Kendall Bar Association
Carmen Viscaino, President-Elect FACDL, Miami
Khurrum Wahid, Past President Muslim Bar Association
Contact Attorney Puglisi with your legal need or issue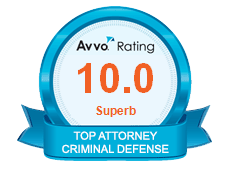 About the Avvo Rating : There is no bias; the rating is calculated using a mathematical model, and all lawyers are evaluated on the same set of standards. The Avvo Rating cannot be bought. It was developed by legal professionals and people looking for legal services.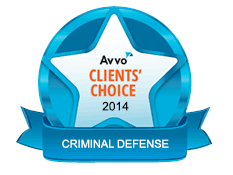 The Clients' Choice Awards are based on an average of the client reviews on the attorney's profile. The rating model was developed with input from hundreds of attorneys, thousands of consumers, and many other legal professionals who deeply understand the work attorneys do.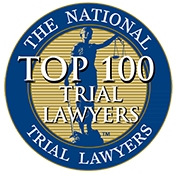 Membership in The National Trial Lawyers: Top 100 is extended only to the select few of the most qualified attorneys from each state or region who demonstrate superior qualifications of leadership, reputation, influence, stature and public profile measured by objective and uniformly applied standards in compliance with state bar and national Rule 4-7.
Get Started Today On a Defense Strategy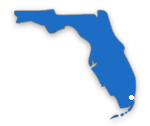 Serving Greater Miami and Florida, and Federal Courts Throughout the US
About Puglisi Caramés Law
From offices in Miami, Attorneys Sabrina Puglisi and Dianne Caramés represent clients in federal courts throughout the United States, and in Florida state courts including Dade County, Broward County, and Monroe County. The law firm's focus is on federal and state criminal defense. Attorneys Puglisi and Caramés routinely represent clients in legal matters in county courthouses in Miami, Fort Lauderdale, and Key West, Florida.
Puglisi Caramés Law
Miami Criminal Defense Lawyers
1900 N Bayshore Dr Suite 1A
Miami FL 33132-3002
(305) 403-8063
(305)-379-6668 (fax)