Miami RICO and Racketeering Attorney
RICO is a set of federal laws specifically designed to punish criminal activity by business enterprises. Congress passed the Racketeer Influenced and Corrupt Organizations Act (RICO) as part of the Organized Crime Control Act of 1970, as a way to target organized crime. Over the years Congress has enacted several statutes authorizing increased punishment for typical organized crimes such as gambling, loan sharking, transportation of stolen goods, and extortion.
The specific goal of RICO is to punish the use of an enterprise to engage in certain criminal activity. A person who uses an enterprise to engage in a pattern of racketeering activity may be convicted under the RICO criminal statute (18 U.S.C.A. § 1963). An enterprise is defined as "any individual, partnership, corporation, association, or other legal entity, and any union or group of individuals associated in fact although not a legal entity." A pattern is defined as "at least two acts of racketeering activity, one of which occurred after the effective date of [RICO's passage] and the last of which occurred within ten years … after commission of a prior act of racketeering activity." Racketeering activity includes a number of discrete criminal offenses, such as gambling, bribery, extortion, bankruptcy fraud, mail fraud, securities fraud, prostitution, narcotics trafficking, loan sharking, and murder.
RICO has proved to be a powerful tool in the federal government's fight against organized crime. Many states also have enacted RICO-style statutes designed to apprehend organized crime that somehow escapes the provisions of RICO. Although for years, RICO was thought to be a charge for "the mob", Prosecutors are using RICO against a variety of criminals and obtaining lengthy sentences for them. According to many critics, RICO has been expanded beyond its original purpose of eradicating traditional organized crime groups to convict petty, nonviolent criminals and sentence them to unduly long prison terms.
Sabrina Puglisi is a board certified criminal trial attorney who is committed to fighting for you if you find yourself in the position of being charged with a RICO prosecution. To contact Miami Attorney Puglisi, call (305) 403-8063.
Contact Attorney Puglisi with your legal need or issue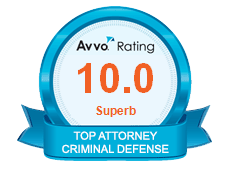 About the Avvo Rating : There is no bias; the rating is calculated using a mathematical model, and all lawyers are evaluated on the same set of standards. The Avvo Rating cannot be bought. It was developed by legal professionals and people looking for legal services.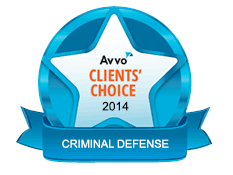 The Clients' Choice Awards are based on an average of the client reviews on the attorney's profile. The rating model was developed with input from hundreds of attorneys, thousands of consumers, and many other legal professionals who deeply understand the work attorneys do.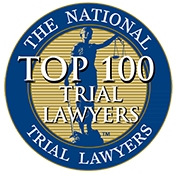 Membership in The National Trial Lawyers: Top 100 is extended only to the select few of the most qualified attorneys from each state or region who demonstrate superior qualifications of leadership, reputation, influence, stature and public profile measured by objective and uniformly applied standards in compliance with state bar and national Rule 4-7.
Get Started Today On a Defense Strategy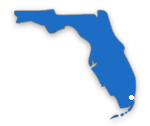 Serving Greater Miami and Florida, and Federal Courts Throughout the US
About Puglisi Caramés Law
From offices in Miami, Attorneys Sabrina Puglisi and Dianne Caramés represent clients in federal courts throughout the United States, and in Florida state courts including Dade County, Broward County, and Monroe County. The law firm's focus is on federal and state criminal defense. Attorneys Puglisi and Caramés routinely represent clients in legal matters in county courthouses in Miami, Fort Lauderdale, and Key West, Florida.
Puglisi Caramés Law
Miami Criminal Defense Lawyers
1900 N Bayshore Dr Suite 1A
Miami FL 33132-3002
(305) 403-8063
(305)-379-6668 (fax)