Miami Mortgage Fraud Attorney
Mortgage Fraud involves material misrepresentation or omission of information with the intent to deceive or mislead a lender into extending credit that would likely not be offered if the true facts were known. Those charged could include the borrower, lender, real estate professional, property Management Company, contractor, appraiser, loan officer, processor, underwriter, and closing attorney.
There is no specific federal statute titled "mortgage fraud". Rather, those charged with this crime, will generally be charged with wire fraud which is knowingly and with intent to defraud, devise, intend to devise, and attempt to devise a scheme and artifice to defraud and to obtain money and property by means of materially false and fraudulent pretenses, representations, and promises, knowing that the pretenses, representations, and promises were false and fraudulent when made.
In 2011, U.S. Attorney for the Southern District of Florida, Wilfredo Ferrer said, "we keep leading the nation in mortgage fraud, and that is something we are working to stem." The U.S. Attorney's Office and judges are taking a tough stance on those committing mortgage frauds. Whether you are an attorney, lender, or borrower, you need experienced and competent representation.
Sabrina Puglisi is a board certified criminal trial attorney who has achieved great results including the dismissal of an Indictment against a former client. To contact Miami Attorney Puglisi, call (305) 403-8063.
Contact Attorney Puglisi with your legal need or issue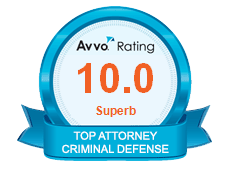 About the Avvo Rating : There is no bias; the rating is calculated using a mathematical model, and all lawyers are evaluated on the same set of standards. The Avvo Rating cannot be bought. It was developed by legal professionals and people looking for legal services.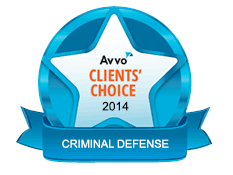 The Clients' Choice Awards are based on an average of the client reviews on the attorney's profile. The rating model was developed with input from hundreds of attorneys, thousands of consumers, and many other legal professionals who deeply understand the work attorneys do.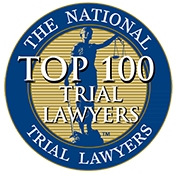 Membership in The National Trial Lawyers: Top 100 is extended only to the select few of the most qualified attorneys from each state or region who demonstrate superior qualifications of leadership, reputation, influence, stature and public profile measured by objective and uniformly applied standards in compliance with state bar and national Rule 4-7.
Get Started Today On a Defense Strategy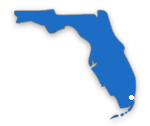 Serving Greater Miami and Florida, and Federal Courts Throughout the US
About Puglisi Caramés Law
From offices in Miami, Attorneys Sabrina Puglisi and Dianne Caramés represent clients in federal courts throughout the United States, and in Florida state courts including Dade County, Broward County, and Monroe County. The law firm's focus is on federal and state criminal defense. Attorneys Puglisi and Caramés routinely represent clients in legal matters in county courthouses in Miami, Fort Lauderdale, and Key West, Florida.
Puglisi Caramés Law
Miami Criminal Defense Lawyers
1900 N Bayshore Dr Suite 1A
Miami FL 33132-3002
(305) 403-8063
(305)-379-6668 (fax)