Testimonials
Attorney Puglisi has received numerous thank you's, referrals, and testimonials over the years. Below are a few that are representative of the appreciation and warm regards following a difficult and emotional period in the defendant's life:

Having Sabrina represent me was one of the best decisions I have ever made. Not only is she professional, knowledgeable and has a strong work ethic, but her compassion and sincere concern for me and my family's well-being was evident in her work. She offered me and my family the support and advice that we needed during some very trying times in our lives. I was facing up to thirty years in a federal prison. Sabrina went over and beyond and did everything in her power to get my case dismissed. There are not enough words to express my gratitude for what she did not only for me, but for my young family."
Aileen
charged with mortgage fraud

Sabrina Puglisi has been an outstanding and excellent attorney. Throughout my experience with her, I was extremely impressed with her professionalism. She even took the initiative by going above and beyond her duties. She had also made herself available at all times to answer my questions. After experimenting with several other attorneys, she is by far the best because of her dedication, hard work, kindness, and honesty. I would recommend her to my family, friends, or anyone else who needs a good attorney."
Chris
RDAP appeal

It is not often that intelligence, responsibility, sincerity, creativity, and genuine kindness come wrapped in one package but Ms. Sabrina Puglisi brings just that to all her cases. Ms. Puglisi is an extraordinary woman who did a wonderful job representing my son. I was very impressed by her diligence and work ethic. She kept me and my son well informed on everything involving his case. If anyone is looking for a lawyer, then Ms. Puglisi is an excellent choice."
Andera
son charged with Hobbs Act Robbery

I'm taking this opportunity to thank you greatly for all your help and knowledge placed in my legal case. I would also like to thank you for the amazing Attorney- Client privilege communication and relationship you have shown. You've had a great and very positive attitude to help me and my family while I've been incarcerated. Lastly, I really appreciate all your hard work done thus far, and I know you will continue doing this great job to my best interest."
Herman
charged with money laundering

Soy un preso federal. Por medio de estas líneas quiero expresar mi gran satisfacción con el trabajo profesional que me brindó en mi representación legal la licenciada Sabrina Puglisi. Si tuviera que buscar representación legal en un future no pensaría dos veces en llamar a la licenciada Puglisi. Gracias Sabrina por ser tan excelente y ética abogada. Te deseo mucho éxito en tu vida personal y professional ya que te lo mereces. Gracias por ser mi abogada."

I am a federal prisoner. Through these lines I want to express my great satisfaction with the professional job that was given me by my legal representation, the lawyer Sabrina Puglisi. If I had to seek legal representation in the future, I would not think twice about calling attorney Puglisi. Thank you Sabrina for being such a good and ethical lawyer. I wish you much success in your personal and professional life because you deserve it. Thanks for being my lawyer."
Frank
charged with possession with intent to distribute a controlled substance.

Your dedication and effort to help me makes me feel as if I'm your only client, your knowledge and experience makes me feel confident I am getting the best representation, but most importantly you are just a kind person with a sincere desire to help someone in trouble and it is just my luck you are also an excellent attorney. Thank you, Sabrina."
Anabelle
charged with grand theft
Contact Attorney Puglisi with your legal need or issue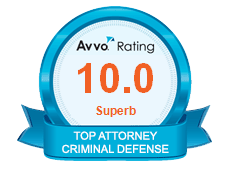 About the Avvo Rating : There is no bias; the rating is calculated using a mathematical model, and all lawyers are evaluated on the same set of standards. The Avvo Rating cannot be bought. It was developed by legal professionals and people looking for legal services.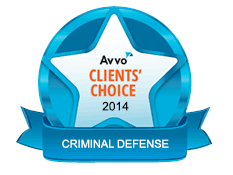 The Clients' Choice Awards are based on an average of the client reviews on the attorney's profile. The rating model was developed with input from hundreds of attorneys, thousands of consumers, and many other legal professionals who deeply understand the work attorneys do.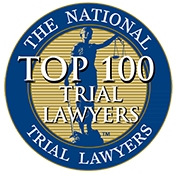 Membership in The National Trial Lawyers: Top 100 is extended only to the select few of the most qualified attorneys from each state or region who demonstrate superior qualifications of leadership, reputation, influence, stature and public profile measured by objective and uniformly applied standards in compliance with state bar and national Rule 4-7.
Get Started Today On a Defense Strategy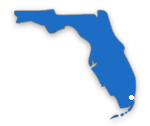 Serving Greater Miami and Florida, and Federal Courts Throughout the US
About Puglisi Caramés Law
From offices in Miami, Attorneys Sabrina Puglisi and Dianne Caramés represent clients in federal courts throughout the United States, and in Florida state courts including Dade County, Broward County, and Monroe County. The law firm's focus is on federal and state criminal defense. Attorneys Puglisi and Caramés routinely represent clients in legal matters in county courthouses in Miami, Fort Lauderdale, and Key West, Florida.
Puglisi Caramés Law
Miami Criminal Defense Lawyers
1900 N Bayshore Dr Suite 1A
Miami FL 33132-3002
(305) 403-8063
(305)-379-6668 (fax)